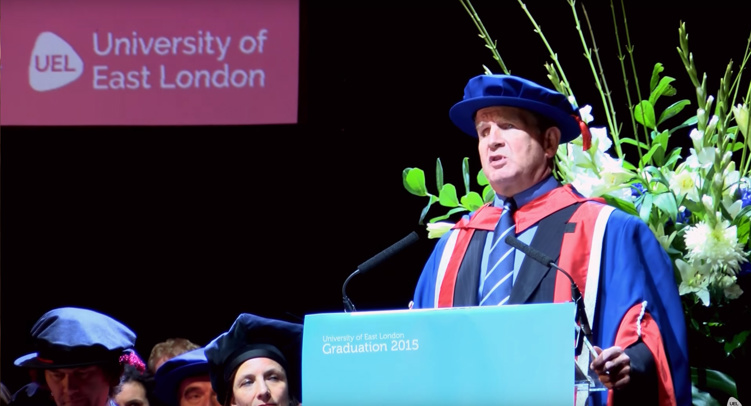 Activities & Events
Mike is an active after dinner speaker and, through this, has raised in excess of £500,000 for his various charities.
Mike was an active member of Romford Round Table from 1978 until 1993 and was Chairman in 1992. He is currently a member of Hornchurch 41 club.
Mike's first book "Where There's A Will" was published in 1980, and reprinted in 2018.
He was featured as the subject on "This Is Your Life", in 1981.
He was awarded the OBE for Services to Disabled Sport in the 2005 New Year's Honours List, and the CBE in the Queen's Birthday Honours list 2009 again for his contribution to Disabled Sport.     
Mike was awarded an Honorary Fellowship of the College of Optometrists in 2005, and an Honorary Doctorate of Philosophy at London Metropolitan University in December 2009.
He was made an Honorary Fellow of the Royal College of Ophthalmologists in September 2011 and received two further Honorary Doctorates in Business Administration from Anglia Ruskin University in October 2011 and Social Science from University of East London in 2015.
He was appointed as a Deputy Lieutenant of London in July 2016 and his second book "Don't Ask Me, Ask the Dog?" is published and available from Amazon in "E" and print formats.
The second volume of Mike's auto-biography covers the last 30 years of his working life, his sporting career both as a competitor and administrator, and his quest (via his after dinner speaking) to challenge his own, and others' view of disability.
He is intending to reprint his first book "Where There's A Will" in spring/summer 2017.